Margaret Reynolds, Ed.D., LMHC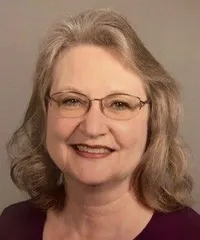 Dr. Margaret L. Reynolds, Director for the Counseling Center Ph: 727-828-8360
Dr. Margaret L. Reynolds holds a B.A. in Religion and a master's degree in Christian Education from Scarritt College. Her doctorate is from Vanderbilt University in Human Development Counseling. In 2008, she retired from a 25 year career in Nashville, TN to return to her home state of Florida. In Nashville, she served as an Employee Assistance Counselor for the employees and family members of Opryland USA, Inc; Director of the General Sessions Court's DUI and Traffic Safety Programs, and Adjunct Professor with Vanderbilt University teaching masters level counseling students.
Using a combination of developmental and cognitive behavioral therapy, she respectfully assists her clients as they identify ways to combine their own spiritual beliefs with other sources of family and community support. Her goal is to assist each client in a spiritual journey to rediscover the "divine self" God intends each to be. She specializes in addiction recovery; bereavement; divorce adjustment; treatment of depression and anxiety; codependency counseling; parenting skill development; women's issues' and spiritual growth. Dr. Reynolds is a state approved Pre-Marital counselor and is Prepare-Enrich certified.
Membership and Associations: American Mental Health Counselor's Association
Suncoast Mental Health Counselor's Association
Florida Mental Health Counselor's Association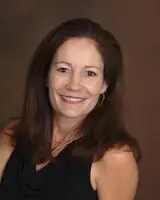 Deborah Downs-Spencer, Ph.D. FL Licensed Psychologist Ph: 727-481-8533
Dr. Deb Downs-Spencer is a highly personable therapist who is dedicated to helping clients increase their quality of living. She works with problems such as depression, anxiety and stress as well as specializing in the treatment of Eating Disorders. She received her Ph.D. in Counseling Psychology in 1997 from the Ohio State University where she won the Kathryn Hopwood Award for excellence in her field. She received her Master's degree from Wake Forest University in Experimental Psychology in 1993 and graduated with high honors from Denison University where she earned her bachelor's degree in Psychology and Spanish. Following her graduation from Ohio State, Dr. Downs-Spencer completed her internship at The University of South Florida Center for Human Development and her residency at the Eckerd College Counseling Center. She was licensed in the state of Florida in 1998 and was employed as the Staff Psychologist at Eckerd College until 2000 when she opened a full-time private practice.
Dr. Downs-Spencer specializes in the treatment of eating disorders but also enjoys working with a wide range of issues such as depression, bipolar disorder, stress, anxiety, and family transition including divorce.
Accepting all plans of Blue Cross Blue Shield, Aetna, Cigna and Tricare
Read more about surviving divorce and eating disorders


Debra Kraus, M.A., LMHC, C.C.T.P.*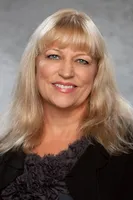 Debra Kraus, LMHC Ph: 727-458-1080
Debra Kraus holds a Bachelor of Arts degree in Business Management with emphasis in Human Resources from the University of South Florida and a Master of Arts degree from Liberty University in Professional Counseling. Debra's practice specialties include: developmental trauma and memory healing; anxiety, panic, and phobia desensitization; grief, loss and bereavement; anger and stress management; relational and codependency issues; self-esteem; personal growth, spirituality and life purpose issues. She offers psychotherapy and counseling services for individuals of all ages. She is experienced in coaching and motivation, career counseling and psycho-educational group facilitation in areas such as anxiety, codependency, and personality differences. Debra is Prepare-Enrich certified, and has recently achieved the recognition of Certified Master Level Accelerated Resolution Therapy (ART) Practitioner. ART utilizes a natural process which has similarities to the Rapid Eye Movement (REM) stage of sleep and can produce quick (1 to 5 sessions average), effective and safe results in treating various mental health conditions such as PTSD/trauma, anxiety, depression, phobias, relationship issues, and grief, to name a few. This therapy also works quickly and effectively with children. Please visit this link for more information about ART: www.is-art.org/
To learn more about Debra's practice, go to her personal website. www.dkrausfootprints.com
To view Debra's professional profile online please visit psychologytoday.com

Debra is Credentialed with the BayCare EAP and SAP programs; BayCare Choice Managed Care; Value Options/TRICARE, TRICARE PPO; American Behavioral (managed care and EAP) Group; CareBridge EAP; Ceridian Life Works EAP; Cigna PPO, HMO and EAP; Aetna (Managed care and EAP), EAP CCA; United/Optum/UMR/OSCAR (Managed care and EAP); AVMED; E4 Health EAP, Health Advocate EAP and Workplace EAP; and First Health

*C.C.T.P. is a Certified Clinical Trauma Professional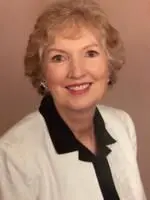 Nancy J. Simons, Ph. D., FL Licensed Psychologist Ph: 727-656-6457
Dr. Nancy Simons received her Ph.D. in Clinical Psychology from the State University of New York at Buffalo; where she was later awarded the SUNY Distinguished Alumni Award. She received a BS degree in Education and Psychology from Russell Sage College. During that time, she was awarded a psychology internship at the Veteran's Administration Central Office in Washington, D.C. Dr. Simons completed her doctoral internship at the James A. Haley VA Medical Center in Tampa, Florida. Dr. Simons' specialties include treatment of anxiety, panic disorder, depression, relationship issues and retirement/ aging issues. Her supportive, encouraging, solution focused therapy looks at long standing patterns of thinking and behaving that keep clients from reaching their full potential. EMDR, NLP and Hypnosis are offered, as well as support during life transitions. Dr. Simons has raised and trained 12 guide dog puppies for the visually impaired through Southeastern Guide Dogs and frequently has a puppy as her co-therapist.
Click here to download and print the preliminary paperwork for a visit with Dr. Simons.
Click here to download and print the assessment paperwork to be completed prior to each session.
Dr. Simons accepts Cigna, United Healthcare, Optum, Baycare Medicare, and Compsych. If you carry other insurance, Dr. Simons will help you file for possible reimbursement.
David Cubito, Psy.D. FL Licensed Psychologist 727-527-1969 Cell/Text
"Dr. Dave" earned his BS in Psychology from the University of Wisconsin - Madison in 1989 and his Doctorate in Psychology (Psy.D.) From the Chicago School of Professional Psychology in 1995. He became a Licensed Psychologist in 1997 and the majority of his career has involved providing cognitive-behavioral counseling to individuals, couples, and families (ages 4 and up). Dr. Dave meets with clients as early as 6:45AM and his last appointment usually begins at 2:15PM.

Please call or preferably text Dr. Dave to set up an initial consultation. He is in-network with the following insurance companies: Aetna, Cigna, BC/BS, Florida Blue HMO/PPO, All Blue Cross Insurance, GEHA, some Humana plans, Medicare, PHCS/Multiplan, Tricare, and United (Optum). Dr. Dave is married with two children and a dog! For more information please view his website: Drdave123.com.
Courtney Ellis Ph: 727-248-0067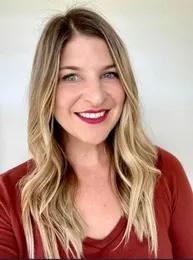 Courtney Ellis received her B.S. in Family, Youth, and Community Sciences from The University of Florida and then continued on to earn her Master's degree in Counseling from Asbury Theological Seminary. Courtney has worked as a Licensed Mental Health Counselor both in private practice as well as in a high school setting. Courtney works with preteens, teenagers, adults, and couples and her areas of specialization include anxiety disorders, depression, relational struggles, ADHD, burnout, school avoidance, spiritual trauma, and more. Courtney's therapeutic approach is eclectic, meaning she draws on a variety of techniques and theories to meet the needs of the individual client. Whether it's using Cognitive Behavioral techniques to address negative thinking patterns, using a Psychodynamic approach to dig into past hurts or attachment issues, or teaching self-regulation skills to better manage physiological symptoms of anxiety, Courtney is always looking to implement the most effective strategies while offering a safe, non-judgmental environment. Courtney accepts Aetna, BayCare EAP, Cigna and United/Optum Insurance Plans.
Marti Zeitz, LMHC Ph:727-490-8784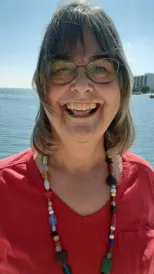 Marti received her bachelor's degree in Elementary Education at Notre Dame College in Ohio. She earned her master's degree in counseling at La Salle University in Philadelphia in a mid-life career transition. She is licensed by the State of Florida as a Mental Health Counselor. While she is new to the Counseling Center in January 2022, she has 25 years of counseling experience. She works with individuals , primarily women. Her approach is eclectic, determined by her clients needs. She strives to create a warm and safe holding space allowing clients to explore their strengths and patterns responding to life's challenges. She specializes in trauma resolution and can facilitate healing for those struggling with depression, anxiety, grief, loss, addiction and life transitions.
COUNSELORS PROVIDING TELEHEALTH PRACTICES ONLY
Deborah Clements, LMHC
Deborah Clements, LMHC Ph: 813-625-6055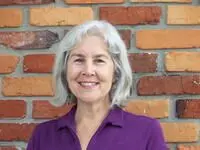 Deborah Clements received her Bachelor's degree in Special Education from Vanderbilt University, and her Master's degree in Counseling from Springfield College. She specializes in working with those who have experienced traumatic events and loss. Deborah utilizes both cognitive behavioral therapy and the energy psychology of Emotional Freedom Technique "EFT Tapping" thetappingsolution.com as a way to support her clients in healing from the physiological and psychological effects of trauma, anxieties, and daily stressors. She also specializes in supporting parents in enhancing their relationships with their children. Deborah's goal is to support her clients in reconnecting with themselves, others, and their ground of being. She is licensed by the State of Florida as a Mental Health Counselor, is a Certified Advanced EFT Practitioner, and has completed EMDR Levels I and II.
Lauren Smith, LCSW, DSW Ph: 727-304-5732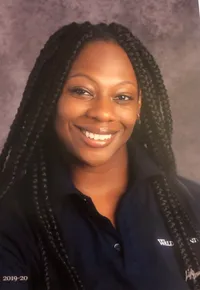 Lauren Smith holds a BA in Psychology with a minor in Children's Studies and a master's degree in Social Work. She was licensed in the state of Florida in 2020. She earned her doctorate degree in social work at Walden University. Lauren has worked in various settings including foster care, jails, and schools. She specializes in working with children and adolescents who have experienced trauma, depression, and anxiety. She also has experience with behavioral concerns, anger, and familial problems. In her private practice, Lauren offers individual and family counseling sessions.
Lauren's counseling style is laidback and conversational. She believes in creating safe and open spaces for people to be themselves and share their truth. Her approach combines cognitive-behavioral, humanistic, psychodynamic, and attachment counseling. Lauren will tailor the treatment plan to meet your unique and specific needs. Accepting Aetna and Aetna EAP, Cigna and United Health Care Insurance.